ABOUT THE MOVIE
Feature Film – Post production
In a not-so-distant future, AI is all the rage and nature is becoming a distant memory. Tech giant Pegasus offers couples the opportunity to share pregnancy on a more equal footing via detachable artificial wombs, or pods. But at what cost?
Rachel and Alvy, a New York couple, are ready to take their relationship to the next level and start a family. Rachel's work gives them a chance to fast-track to the top of the Pegasus waiting list. But Alvy, a botanist and devoted purist has doubts. Nonetheless, his love for Rachel prompts him to take a leap of faith. And so begins the wild ride to parenthood in this brave new world with all its
twists, turns, and bumps along the way.
THE POD GENERATION forces us to confront our fascination with and skepticism towards progress and technology through Rachel and Alvy's intimate, wickedly funny and haunting journey.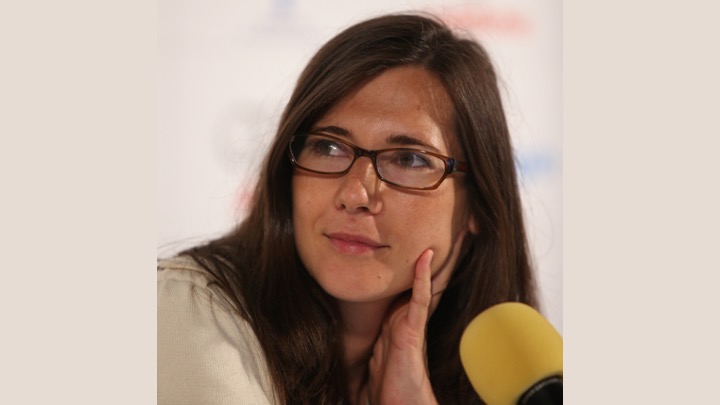 Director
A Columbia University graduate, Sophie is a Franco-American filmmaker. Her directorial debut, Cold Souls with Paul Giamatti and Emily Watson, was released by Samuel Goldwyn. Cold Souls played in competition at the Sundance Film Festival. Barthes is a Sundance Screenwriters & Directors Lab alumna. Her second feature Madame Bovary with Mia Wasikowska was released in 2015 after premiering at Telluride. The Pod Generation is her third feature.
DETAILS
EN POST PRODUCTION
DIRECTOR – Sophie Barthes
SCRIPT – Sophie Barthes
CAST – Emilie Clarke, Chiwetel Ejiofor, Rosalie Craig, Vinette Robinson, Jean-Marc Barr
PRODUCTION – Scope Picture, Quad and Echo Studio
The impact of movie, The pod generation lies in its ability to open up debates and spark reflection on tomorrow's world and how we are building it in the face of the major challenges of parenthood at a time of eco-anxiety, scientific advances and major shifts in the world of work.