ABOUT THE MOVIE
Feature Documentary – post production
Leila Mustapha is Kurdish and Syrian. Her battle was Raqqa, the former capital of the Islamic State with 300,000 inhabitants, reduced to a field of ruin after the war. An engineer by training, mayor at just 30, immersed in a world of men, her mission is to rebuild her city, to reconcile, and to establish democracy. An extraordinary mission. A French writer crosses Iraq and Syria to meet her. In this still dangerous city, she has 9 days to live with Leila and tell her story in a book.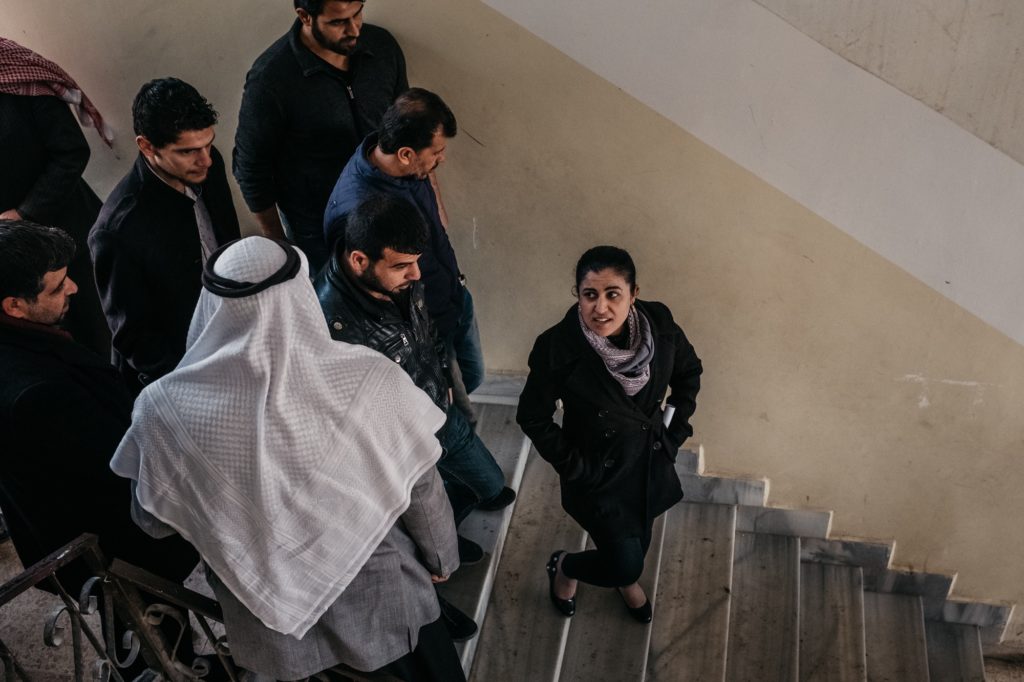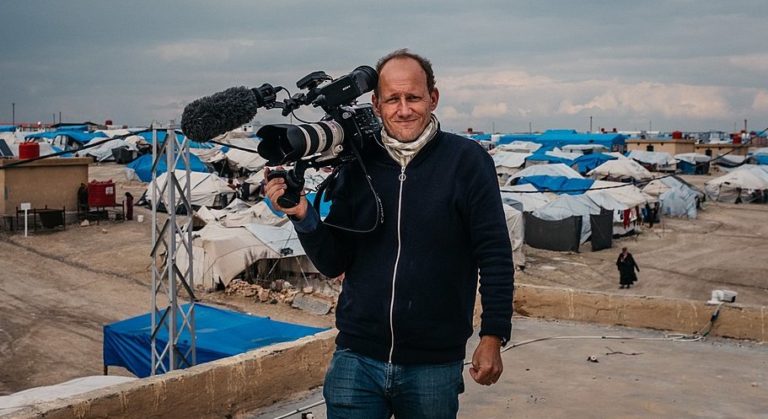 Director
Born in Paris, Xavier de Lauzanne went to Hotel Management School before organizing hotel/hospitality training for disadvantaged youth in Martinique, Vietnam, and Cambodia. A film enthusiast, he purchased his first digital camera in 1999 and formally acquired training in filmmaking. Deeply touched by the people he encountered during his travels, he focuses on independent, socially-aware documentaries that are human-centered. Over the years, he has worked in Thailand, Cambodia, Laos, Vietnam, the Philippines, India, Iraqi, Syria, and France, directing short and feature-length documentary films for television and cinemas, as well as for release in theaters. His directorial credits include D'une seule voix (With One Voice) (2008), Enfants valises (2013) and more recently the successful feature documentary Les pépites (2016).
DETAILS
POST PRODUCTION
FRENCH THEATRICAL RELEASE – September 8th, 2021
DIRECTOR & SCRIPT – Xavier de Lauzanne
PRODUCTION – Aloest Films, Echo Studio
FRENCH DISTRIBUTION – L'atelier Distribution, Echo Studio
INTERNATIONAL SALES – Taskovski films 
FESTIVAL SELECTIONS – Official selection, Cannes Films Festival 2020 // Official selection Rome Film Festival 2020
ACT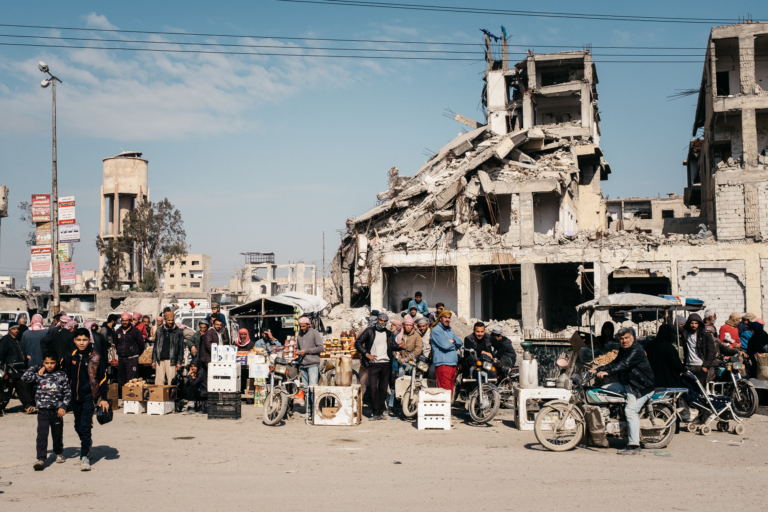 Raqqa devient tristement célèbre en 2013 quand la ville tombe aux mains des rebelles. Un an plus tard, elle devient le fief de Daesh.
Raqqa passe de ville rassemblant une mosaïque ethnique et confessionnelle à capitale autoproclamée de l'État Islamique en Syrie.  La ville est ainsi vidée de ses habitants non-musulmans et Daech impose la charia et ses règles aux Syriens piégés dans la ville.
L'opération menée par la coalition pour libérer la ville en octobre 2017 laisse une ville détruite à 80% par la guerre, dans laquelle tout est à faire. Au milieu des ruines, les habitants de Raqqa reviennent et s'organisent pour reconstruire leur ville, leur démocratie et la paix.
Ils s'attèlent à la reconstruction seuls, sans aide internationale. Et la tâche est grande : tous les bâtiments, sans exception, ont été atteints par les bombardements, les tirs d'obus et les impacts de balle. Ils commencent par les infrastructures de base pour faire revenir eau, chauffage et électricité et reconstruisent les lieux qui symbolisent l'horreur de Daech.
Cette reconstruction est celle d'une ville mais également celle d'un peuple. La menace jihadiste plane toujours mais la plupart des habitants que comptait la ville sont de retour. A l'image de la maire de Raqqa Leila Mustapha, Musulmane et Kurde, ils font front quelles que soient leurs origines et confessions. Ils se rassemblent pour reconstruire les routes et ponts détruits, rouvrir les écoles et hôpitaux, mener des opérations de déminage… Mais aussi pour se remettre à faire du sport, jouer de la musique, enseigner, débattre, vivre ensemble.