ABOUT THE MOVIE
Feature Film – Pre-production
Laura, 38, the single mother of a 7-year-old boy with autism, struggles every day to enroll her son in the traditional school system. A fight that pushes her to take a most extreme decision.
Director
In 1994, Samuel Le Bihan joined the Comédie-Française. For four years, he played Corneille, Racine, Hugo, Kleist, Feydeau among others. Around the same time, he burst onto the silver screen thanks to directors such as Régis Wargnier, Alain Corneau, Tonie Marshall or Bertrand Tavernier. In 1997, he was awarded a César for his role in Captain Conan, and received the Prix Jean Gabin for Venus Beauty Institute. But he gained public recognition with Brotherhood of the Wolf. He pursued an eclectic career between popular comedies (Restons groupés, Jet Set, Shooting Stars), arthouse cinema (under the direction of Catherine Breillat, Krzysztof Kieślowski, Laëtitia Masson, Émilie Deleuze, Anne Le Ny), genre films (Total Western, Fury) or thrillers (Le Cousin).
Since 2014, he is Alex Hugo, the lead character of France 2's eponymous TV series. At the same time, he created his own production company, Frelon productions, with which he produces shows by French comedian François-Xavier Demaison among other projects.
Happiness I don't Wish Anyoneis Samuel Le Bihan's first feature film as a director, an adaptation of his eponymous novel inspired by his relationship with his autistic daughter.
DETAILS
PRE-PRODUCTION
DIRECTOR – Samuel Le Bihan
SCRIPT – Samuel Le Bihan and Charlotte Pons
ADAPTED FROM – Un bonheur que je ne souhaite à personne (Samuel Le Bihan – Flammarion)
PRODUCTION – Echo Studio, B2 Films
ACT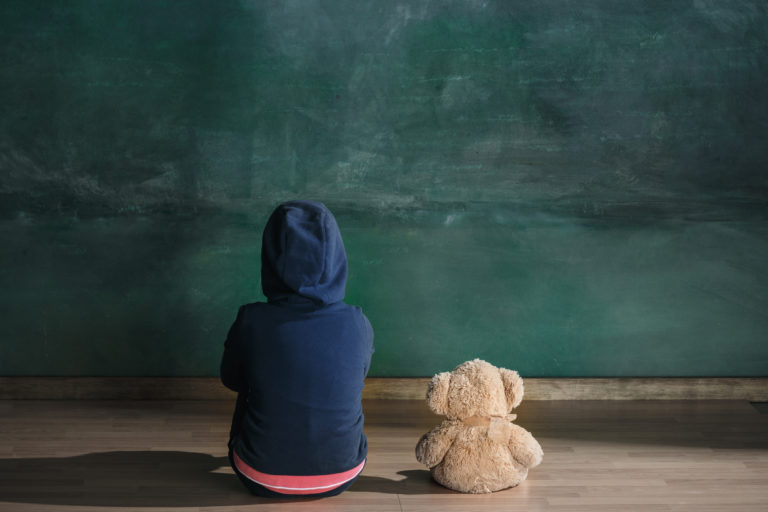 In France alone, more than 700,000 people are diagnosed with autism spectrum disorder. In France, 8,000 children are born with autism every year, i.e. one person in a hundred. As alarming as these statistics already are, a study commissioned by the French National Health Agency shows an upward trend in recent years. Several reasons are highlighted to explain this trend (increasing exposure to pesticides or endocrine disrupters for one). Getting proper diagnosis and care remains an obstacle course for the families. The UN regularly denounces France for violating the human rights of people with autism and ill-treatment (French hospitals put too much faith in the psychoanalytic approach despite the change in the High Health Authority's position on the matter).
To address these failures, the French government introduced a €350 million new national autism strategy effective until 2022, structured around four objectives: foster people with autism's inclusion in the society, provide responsive and respectful support to their choices and their family's, empower professionals, and place science at the heart of the French public policy.
source : French National Health Agency